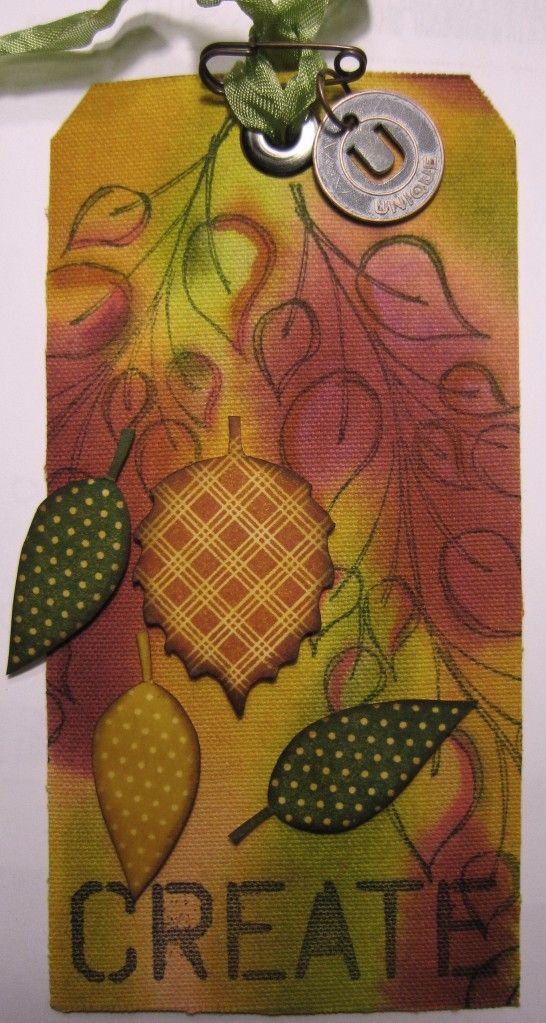 Here's a technique called "Blended Stains", which is found on page 45 of Tim's delightful book. I chose to use sticky-back canvas for my surface, and boy do you need a lot (read ALOT) of water to get the stains to blend on it. Once I had that figured out, I managed to come out with a decent blend. (I still hate my camera by the way--the oranges didn't come out orangy this time).
Anyways, I used a few Distress Stains for the background, then some Dyan Reavely leaf stamps, and a Wendy Vecchi phrase stamp. Nothing like spreading the love!!
Many thanks to
SimonSaysStamp
for sponsoring our
Challenge
this week, and of course more kudos for Linda at
L3
for continiung the fun!!