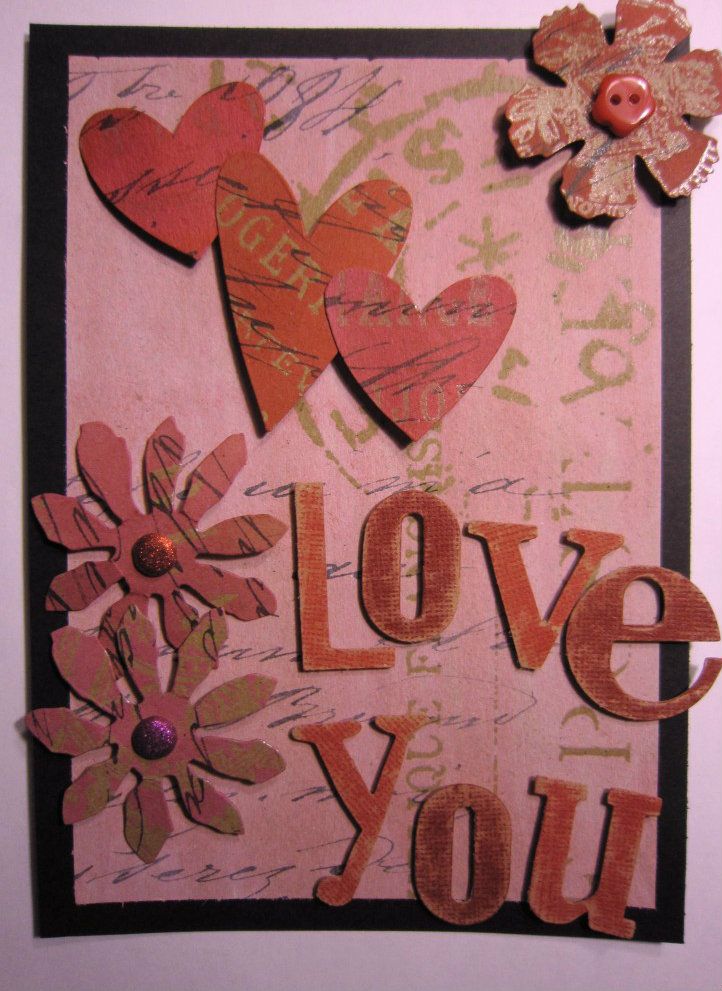 I love the Kraft Paper (heheh, I love ALL paper) and although my silly camera and software editor never quite get the actual colors right, this one is close. Can't seem to figure out why the white background paper is sooo pink, but...
Anyways, this was a fun little card -- gonna store it for Valentine's Day for my sweetie. I broke out all of my pinks and reds--even got some Dylusions Postbox Red (love that name) in there on the hearts!! I used Picket Fence Distress Stain on the large Kraft postmarked piece, then went over it with Worn Lipstick to get a lovely pink. The hearts and flowers are all cut out of Kraft Resist as well.
Getting in under the wire again... thanks to
Linda L
for another week of "getting inky." Mwah!